St Mary's School matric results 2020
Congratulations to the class of 2020. Your exceptional results are testament to the fact that you heeded your head girl's call not to settle for less than your best. You can now reap the benefits of what you sowed. You have dodged, moved and conquered all obstacles and you shall prosper.
Highlights
100% Pass

100% Bachelor Degree Pass

430 Distinctions (80%+)

118 A+ symbols (90%+)

29 Placements in the top 1% in a subject

47 Pupils (47%) with an average of 80% or more

86 Pupils (85%) with an average of 70% or more

101 Pupils (100%) with an average of 60% or more

29 Pupils (29%) obtained 7 or more distinctions
Message from the head of school:
19 February 2020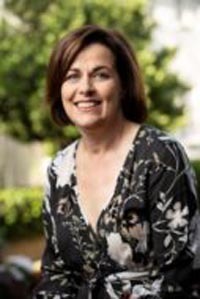 To the St Mary's class of 2020
You started your matric year with such high hopes of a special year, but it was soon thrown into disarray by the pandemic and the usual challenges of Form V were compounded by lockdown.
At your prizegiving I said the following, "I recognise the hardship that many of you have felt but the focus and effort that you have put into your studies has resulted in significant achievement in the preliminary examinations. Matrics, in a year that has held several losses for you, you have gained much in personal development and growth and you have earned the admiration of your teachers. According to the writer Adrienne Rich, education requires an element of active personal initiative. She would say that you have 'claimed your education'. If I were given a choice of year group with which to endure this pandemic, my choice would certainly be your class."
There are many noteworthy achievements to celebrate today, including a 100% Bachelor Degree pass; all achieving an average above 60%; 430 distinctions; and 47% of the class achieving an average above 80%.
Congratulations to each one of you on your achievements. I wish you continued success and happiness as you begin the next exciting stage of your academic lives.
At the end of last year, Mme Chaane, chairperson of the St Mary's Board of Directors, captured the spirit of resilience of your class in her words, "As we come to close the year, let us count not what we have lost, but count what we have found: a clearer sense of that which matters most."
May God bless you.
Deanne King
IEB top candidates
Outstanding achievement
CRITERIA: Achieved within the top 5% in six or more subjects and scored at least 80% for Life Orientation
Commendable achievement
CRITERIA: Achieved within the top 5% of pupils in five subjects and scored at least 80% for Life Orientation
St Mary's top candidates
9 distinctions
8 distinctions
7 distinctions
THIRTEEN-YEAR HISTORY OF MATRIC RESULTS AT ST MARY'S
| | | | | | | | | | | | | | |
| --- | --- | --- | --- | --- | --- | --- | --- | --- | --- | --- | --- | --- | --- |
| | 2008 | 2009 | 2010 | 2011 | 2012 | 2013 | 2014 | 2015 | 2016 | 2017 | 2018 | 2019 | 2020 |
| No. of candidates | 105 | 92 | 97 | 94 | 98 | 104 | 111 | 103 | 104 | 101 | 101 | 101 | 101 |
| % Pass | 100 | 100 | 100 | 100 | 100 | 100 | 100 | 100 | 100 | 100 | 100 | 100 | 100 |
| % Bachelor Degree Pass | 99 | 100 | 99 | 99 | 96 | 100 | 99 | 100 | 100 | 100 | 99 | 98 | 100 |
| % Candidates who achieved distinctions | 67 | 65 | 69 | 70 | 81 | 84 | 88 | 89 | 88 | 96 | 91 | 88 | 95 |
| No. of Distinctions | 279 | 232 | 323 | 270 | 303 | 423 | 378 | 364 | 358 | 414 | 426 | 330 | 430 |
| Distinctions per candidate | 2.66 | 2.52 | 3.33 | 2.87 | 3.09 | 4.07 | 3.41 | 3.53 | 3.44 | 4.10 | 4.22 | 3.27 | 4.26 |
| Average > 80% (% cand.) | 30 | 25 | 34 | 22 | 28 | 41 | 33 | 32 | 34 | 43 | 47 | 34 | 47 |
| Average > 70% (% cand.) | 72 | 67 | 58 | 57 | 67 | 78 | 73 | 78 | 80 | 82 | 82 | 74 | 85 |
| Average > 60% (% cand.) | 98 | 95 | 88 | 89 | 94 | 99 | 96 | 98 | 99 | 100 | 98 | 95 | 100 |
| Mathematics (% uptake) | 92 | 84 | 90 | 84 | 89 | 91 | 80 | 88 | 85 | 91 | 90 | 87 | 94 |
| Mathematical Literacy (% uptake) | 8 | 16 | 10 | 16 | 11 | 9 | 20 | 12 | 15 | 9 | 10 | 13 | 6 |
| Advanced Programme Mathematics (% uptake) | 9 | 5 | 10 | 13 | 15 | 29 | 21 | 23 | 16 | 21 | 22 | 14 | 20 |
| Advanced Programme English (% uptake) | n/a | n/a | n/a | 16 | 15 | 18 | 18 | 13 | 13 | 14 | 10 | 12 | 11 |
| Physical Sciences (% uptake) | 72 | 72 | 63 | 61 | 64 | 63 | 59 | 55 | 61 | 63 | 63 | 52 | 57 |
| 'Outstanding achievers' | 3 | 1 | 6 | 4 | 2 | 5 | 3 | 2 | 0 | 2 | 1 | 3 | 3 |
| 'Commendable achievers' | 3 | 2 | 2 | 2 | 1 | 4 | 1 | 3 | 4 | 2 | 2 | 3 | 2 |
| Placements in Top 1% in a subject | 35 | 13 | 40 | 28 | 24 | 45 | 29 | 27 | 16 | 34 | 27 | 44 | 29 |