95% of the class of 2022 obtained an average of 60% or more
41 out of 90 pupils achieved an average of 80% or more for Mathematics with 30 pupils achieving 90% or more (three girls obtained 99%)
100% pass
100% Bachelor Degree pass
427 distinctions
20 placements in the top 1% in a subject
48 pupils (46% of the class) with an average of 80% or more
83 pupils (79% of the class) with an average of 70% or more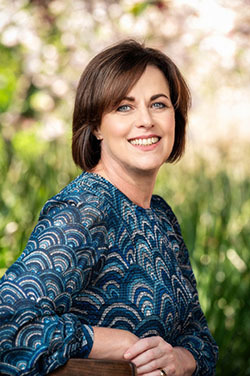 To the class of 2022
Congratulations on your exceptional results. This significant achievement is a worthy end to what was a successful and happy year.
It has been rewarding to follow each individual's personal development and observe everyone's talents as they unfolded. Your group adapted to change these past three years with a mature ease, that left an impression on me.
Your results show that your abilities and talents are varied and remarkable. I also believe that your results are the outcome of determination and perseverance that you often displayed in co-curricular activities.
As a group, you have achieved 100% Bachelor Degree Pass and 427 distinctions. St Mary's subject averages, which are pleasingly above the IEB averages, attest to the depth of excellence in your group. You excelled at English and Mathematics, achieving 50 and 41 As respectively. I commend each one of you.
As you embark on the next phase of your lives, know that you have an educational foundation on which to build a significant life. Your teachers and I will follow your studies and careers with interest.
God bless you.
Deanne King
Head of school
10 distinctions
9 distinctions
8 distinctions
7 distinctions
6 distinctions
5 distinctions
Not all candidates agreed to be featured

---
RECENT HISTORY OF MATRIC RESULTS AT ST MARY'S
| | | | | | | | | | | | | | |
| --- | --- | --- | --- | --- | --- | --- | --- | --- | --- | --- | --- | --- | --- |
| | 2010 | 2011 | 2012 | 2013 | 2014 | 2015 | 2016 | 2017 | 2018 | 2019 | 2020 | 2021 | 2022 |
| No. of candidates | 97 | 94 | 98 | 104 | 111 | 103 | 104 | 101 | 101 | 101 | 102 | 112 | 105 |
| % Pass | 100 | 100 | 100 | 100 | 100 | 100 | 100 | 100 | 100 | 100 | 100 | 100 | 100 |
| % Bachelor Degree Pass | 99 | 99 | 96 | 100 | 99 | 100 | 100 | 100 | 99 | 98 | 100 | 98 | 100 |
| % Candidates who achieved distinctions | 69 | 70 | 81 | 84 | 88 | 89 | 88 | 96 | 91 | 88 | 95 | 91 | 80 |
| No. of Distinctions | 323 | 270 | 303 | 423 | 378 | 364 | 358 | 414 | 426 | 330 | 434 | 396 | 427 |
| Distinctions per candidate | 3.33 | 2.87 | 3.09 | 4.01 | 3.41 | 3.53 | 3.44 | 4.10 | 4.22 | 3.27 | 4.25 | 3.53 | 4.07 |
| Average > 80% (% cand.) | 34 | 22 | 28 | 41 | 33 | 32 | 34 | 43 | 47 | 34 | 47 | 35 | 46 |
| Average > 70% (% cand.) | 58 | 57 | 67 | 78 | 73 | 78 | 80 | 82 | 82 | 74 | 85 | 77 | 79 |
| Average > 60% (% cand.) | 88 | 89 | 94 | 99 | 96 | 98 | 99 | 100 | 98 | 95 | 100 | 95 | 95 |
| Mathematics (% uptake) | 90 | 84 | 89 | 91 | 80 | 88 | 85 | 91 | 90 | 87 | 94 | 93 | 86 |
| Mathematical Literacy (% uptake) | 10 | 16 | 11 | 9 | 20 | 12 | 15 | 9 | 10 | 13 | 6 | 7 | 14 |
| Advanced Programme Mathematics (% uptake) | 10 | 13 | 15 | 29 | 21 | 23 | 16 | 21 | 22 | 14 | 20 | 22 | 24 |
| Advanced Programme English (% uptake) | n/a | 16 | 15 | 18 | 18 | 13 | 13 | 14 | 10 | 12 | 11 | 11 | 18 |
| Physical Sciences (% uptake) | 63 | 61 | 64 | 63 | 59 | 55 | 61 | 63 | 63 | 52 | 57 | 64 | 65 |
| 'Outstanding achievers' | 6 | 4 | 2 | 5 | 3 | 2 | 0 | 2 | 1 | 3 | 3 | 1 | 3 |
| 'Commendable achievers' | 2 | 2 | 1 | 4 | 1 | 3 | 4 | 2 | 2 | 3 | 2 | 1 | 0 |
| Placements in Top 1% in a subject | 40 | 28 | 24 | 45 | 29 | 27 | 16 | 34 | 27 | 44 | 29 | 15 | 20 |